the oldest and most famous Kasbah in Morocco .
Aït Benhaddou is a historic ighrem or ksar along the former caravan route between the Sahara and Marrakech in present-day Morocco. It is considered a great example of Moroccan earthen clay architecture and has been a UNESCO World Heritage Site since 1987.
photographers and filmmakers from around the world who come to be inspired by his particular aesthetic.
Tamdakht, 5 KM West Ait Benhaddou towards the Atlas Mountain, the village is dominated by the ruins of an old Kasbah of the apparently ruined Glaoui dynasty.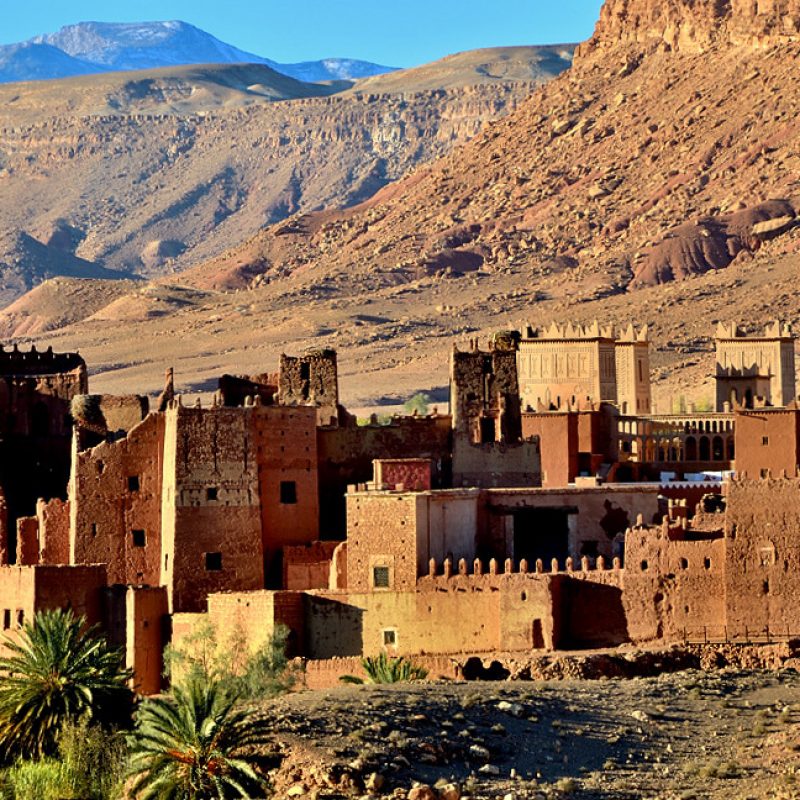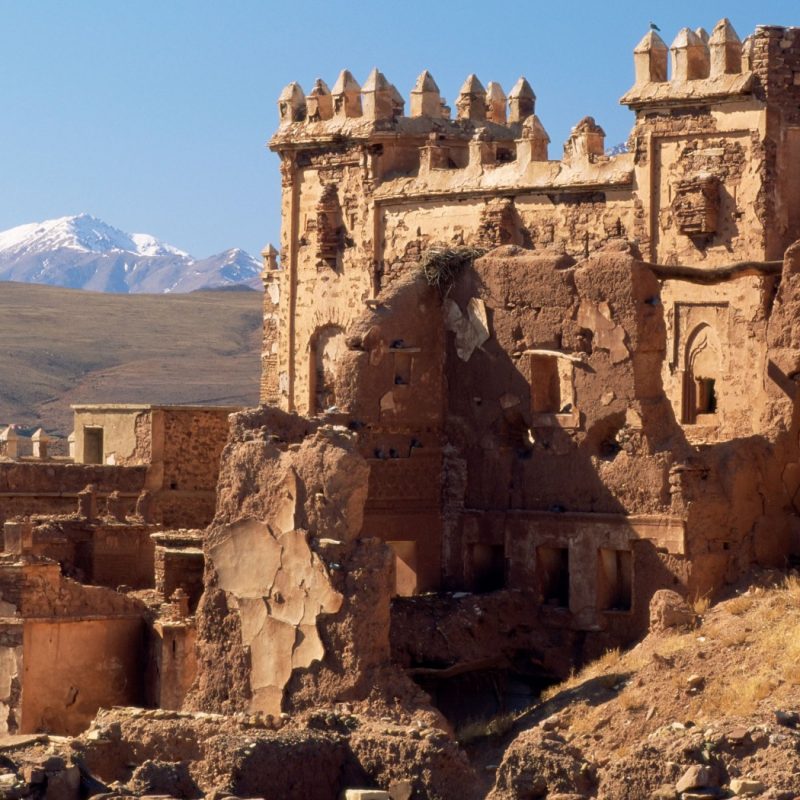 The palace is located on the outskirts of the small Berber village of Télouet, in Morocco. It lies at an elevation of 1,800 metres (5,900 ft).
Telouet Kasbah  is a Palace along the former route of the caravans from the Sahara over the Atlas Mountains to Marrakech. The kasbah was the seat of the El Glaoui family's power, thus sometimes also called the Palace of Glaoui. Its construction started in 1860 and it was further expanded in later years. The palace can still be visited but it is steadily becoming more damaged and is slowly collapsing. In 2010, work was underway to restore the property.
Studios in Ouarzazate and filming
Over the years, Ouarzazate has become an integral part of the world-wide panorama of filming locations.
Naturally, by its geographical location and the grandiose landscapes of the region. To meet the growing needs of the productions, 2 studios were created simultaneously in 1983, the studios Cla and Atlas Corporation.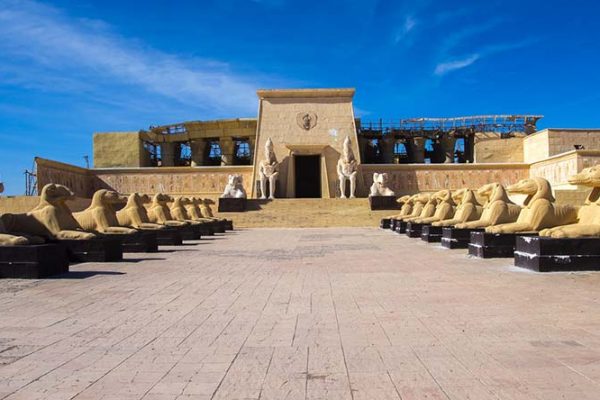 Atlas Corporation Studios
Professionals or visitors passing through southern Morocco,
the famous ATLAS Film Studios, created in 1983, welcomes you in Ouarzazate, at the gates of the desert.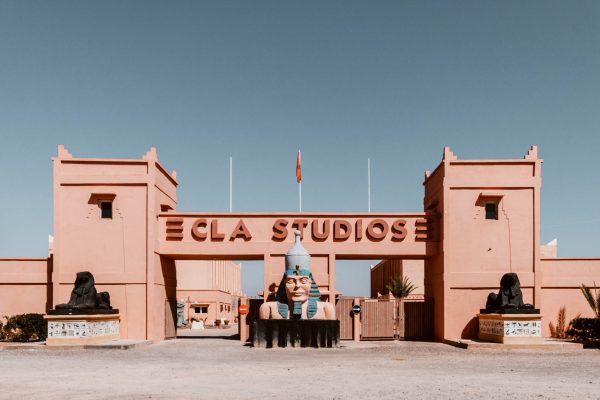 CLA Studios is created in 2004, in partnership with Dino de Laurentis, Cinectittà and Sanam Holding.
CLA Studios offers an optimal and complete configuration for the big film and television productions, thanks to its installations and services.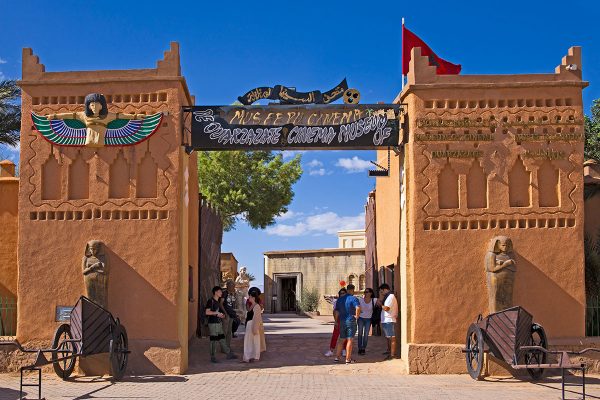 Opened in June 2007, located at the site of an old studio, the museum reflects the will of the authorities to preserve film heritage of Ouarzazate. In this perspective, the Film Museum recalls the history of the studios of Ouarzazate and great films made in these places.
Kasbah Taourirt is a historic fortified residence complex or kasbah
17 th century
galaoui family
CINEMA.